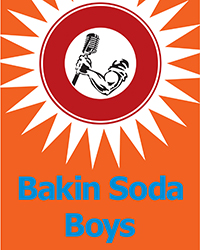 Bakin' Soda Boys
When
Occurs on Friday June 2 2023
Approximate running time: 3 hours
Venue
Event Notes
×
Presented by the Bailey Theatre Society
Bakin' Soda Boys are a 5-piece alt country, blues-infused rock band from Camrose Alberta. While all of the members have performed with assorted musical ensembles from the Camrose and Edmonton area, they all are proud to call Camrose their home. The band was formed in 2020, when a motley collection of retired and near-retired semi-professional musicians got together to create a band that would pay homage to a unique brand of musical entertainment. Building a repertoire of music, a good portion of which might best be described as outside of the commercial rock and country radio scene, the Bakin' Soda Boys will deliver a musical set with many pieces of music, most will find familiar to their ears.
Inspired by some of the greatest singer-songwriters, the Bakin' Soda Boys can be assured to perform a number of compositions from artists such as John Prine, John Hiatt, Billy Joe Shaver, Rodney Crowell, Alejandro Escovedo, John Lennon, Arlo Guthrie and many others. The band will also pepper the set with pieces from Wilco, Blue Rodeo, The Grateful Dead, The Doors and even throw in a couple of their own compositions.
Proudly performing with the Bakin' Soda Boys are: - Mike Winterhalt, lead guitar and vocals - Brian McNary, bass guitar, harmonica and vocals -Jim Hough, keyboards, harmonica and vocals - Bryan Boulanger, drums and electronic percussion - Larry Werner, rhythm guitar, vocals and principal songwriter\
Opening for the Bakin' Soda Boys will be Abby K and her band. This local singer/songwriter combines soulful vocals and guitar styling to reach audiences on multiple levels.
6:30 pm - Doors
7:00 pm - Abby K
8:00 pm - Bakin Soda Boys