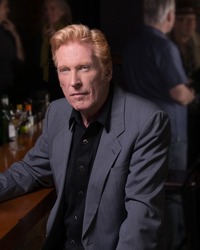 Russell Decarle
When
Occurs on Saturday April 22 2023
Approximate running time: 2 hours
Venue
Event Notes
×
Presented By: Wally Wrubleski, Realtor.
The rescheduled show from 2022!
It's late, and the bar is crowded. The music is loud, and people are dancing. The bartender needs a smoke, and you could use a smile, a conversation, a moment of recognition… But you are alone in this crowd, along with the singer Russell deCarle. Like him – and his music – you are holding it together with equal measures of heartbreak and hope.
So join Russell; sink into his third album of songs that touch the heart, celebrate the truth, and provide warmth and company in the noise of the crowd. Alone in this Crowd is the title of Russell deCarle's third album; it feels like the soundtrack of a movie in the days just before they invented Technicolor.
True to form, the album offers a fluent collection of songs that mix southern soul and restrained balladry, with obvious touches of jazz, blues, old-school country, and western swing.