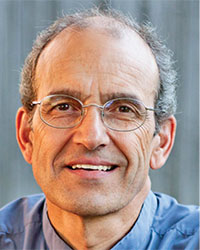 The Cruel Sea Double Feature
When
Runs from Wednesday November 2 2022 to Wednesday November 2 2022
Approximate running time: 2 hours
Venue
Event Notes
×
FIRST FEATURE 5:00 pm - 6:00 pm The Battle of the Atlantic was the longest continuous military campaign in World War II, running from Setpember 1939 to the defeat of Nazi Germany in May 1945 and one in which Canada played a central role.
Ted Barris, acclaimed Canadian historian, returns to Camrose to tell the true story of the struggle between the Allied and German forces for the control of the Atlantic Ocean. The Allies needed to keep the vital flow of men an supplies going between North America and Eugope where they could be used in the fighting, while the Germans needed to cut these supply lines. The Bottle of the Atlantic brought the war to Canada's doorstep, with German U-Boats torpedoing ships within sight of Canada's East coast and even in the St. Lawrence River. Canada's Merchang Navy, along with the Royal Canadian Navy and the Royal Canadian Air Force, played a key role in the Allied Efforts.
INTERMISSION After Ted's talk, the Spotlight Bistro is offering a special boxed lunch for $15, including a bottle of water, to those who wish to grab a bite to eat before the movie. Options include a sandwich/salad combo or a charcuterie. Order by October 31st.
SECOND FEATURE: 7:15 to 9:30 p.m. A screening of The Cruel Sea.
Guests are welcome to come and stay for the entire evening or just attend the Barris presentation or the movie. Either way, free admission has been made possible by Camrose Booster Ltd.