Alex Cuba Friday March 18 2022 at 8:00 PM MDT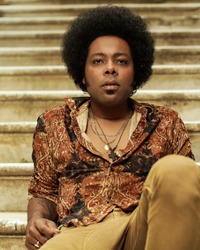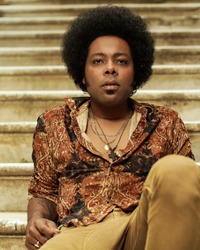 You've selected
Friday March 18 2022 at 8:00 PM MDT
×
Presented by Rose City Roots Music Society
Alex Cuba is a Latin Grammy/Juno winner, singer-songwriter who is not tied to tradition; Alex has a vast musical vision.
Though raised in Artemisa, an hour outside of Havana, Alex Cuba's artistry is as far-flung as the place he has settled and lived for over fifteen years: Smithers, BC, 14 hours north of Vancouver. His music at once incorporates his roots and is a unique amalgam of styles, having collaborated with artists ranging from Jason Mraz to Ron Sexsmith and Nelly Furtado; and bringing together melodies, popsoul hooks and rock chords in songs that may seem to bear little resemblance to traditional Cuban form.
A forward-thinking, indie-minded artist, Alex has amassed a steadily growing following among critics and fans. With over 20 awards and nominations to his name, including 4 Latin Grammys and two Junos Awards and three Grammy nominations.
Alex carries his Cuba within, incorporating subtle jazz influences, gained from his early years as a bass player in Cuba, and tasteful, sophisticated chords and lyrics expressing his poetry in an undeniably Cuban way. His growing body of work defines a unique musical place in the Latin diaspora.
Building on the 2017 Grammy nominated release Lo Unico Constante with its back to roots introspection, his new collection of songs will be released in September 2019, including 6 featuring's with Latin American singers and songwriters. Alex joined with Toronto based engineer, John Bailey to record in Gibson's BC at The Farm Studio.
Venue
Bailey Theatre
5041-50 Street
Camrose AB T4V 1R3
Performance Notes
Please Note: The Bailey Theatre has adopted the Restrictions Exemption Program, as outlined by Alberta Health Services. Those over the age of 12 attending any performance at the Bailey Theatre require full proof of vaccination, OR a negative Covid-19 test taken within 72 hours of event, OR documentation of a medical exemption.
×
This is a festival seating performance - the seats are on a first come, first serve basis when you arrive at the venue.
Doors open 1/2 hour prior to start of performance.