Dione Taylor Saturday February 26 2022 at 8:00 PM MST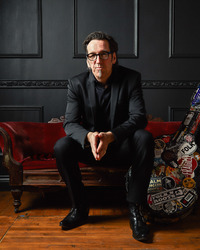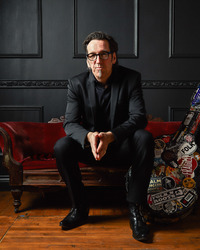 You've selected
Saturday February 26 2022 at 8:00 PM MST
×
Presented by Rose City Roots Music Society
Music has always been an important and integral part of Dione Taylor's life. A pastor's daughter, she was born and raised in a family she describes as "really connected to the gift of song. My whole family sings and plays instruments in church," praises Ms. Taylor, who began playing the organ at age four and by ten was the music director and organist at The Shiloh Assembly Church (Apostolic) in Regina.
Having first burst onto the music scene with her Juno nominated debut album "Open Your Eyes", Taylor's career trajectory has been truly remarkable. With performances at festivals and concert theatres across the United States, Canada and Asia for audiences that have included the President of the United States and Queen Elizabeth II, Taylor has made a worthy name for herself as one of this country's most talented musicians and songstresses. Taylor was nominated for a Gemini Award for her rendition of Oscar Peterson's "Hymn to Freedom," which she performed alongside Oliver Jones at the Canadian Songwriters Hall of Fame Gala. Taylor is also the recipient of the Governor General's Performing Arts Award Mentorship Program. With performances at Folk, Blues, Jazz and Rock Festivals across North America, Dione is a seasoned and electrifying performer who constantly energizes her audiences. She has also become a familiar face at music conferences like Folk Alliance International, Folk Music Canada, Folk Music Ontario, Contact East, Women's Blues Revue and the Blues Summit.
Continuing on with her unmistakable 'Prairie Blues' sound, Dione's music is a mixture of Roots, Blues and Americana. She brings us on an intriguing and magical, thematic journey through song with stories of Mystical Truths ("Water"), Race Inequality, ("Working"), Hiraeth or Homesickness ("Where I Belong"), Women's Rights ("Down the Bloodline"), Heartbreak ("One More Shot"), Omnipresent Energy ("Spirit"), Injustice ("How Many Times"), Nigredo or Transformation ("Darkness"), Freedom ("Ain't Gonna Let Nobody Turn Me Around") and Perseverance ("Running"). Dione's sharply honed song writing chops shine through on original songs featuring both intellectual depth and emotional eloquence. This diversity of tones and tempos on Spirits in The Water ensures that the listener's attention never wavers through the album.
Venue
Bailey Theatre
5041-50 Street
Camrose AB T4V 1R3
Performance Notes
Please Note: The Bailey Theatre has adopted the Restrictions Exemption Program, as outlined by Alberta Health Services. Those over the age of 12 attending any performance at the Bailey Theatre require full proof of vaccination, OR a negative Covid-19 test taken within 72 hours of event, OR documentation of a medical exemption.
×
This is a festival seating performance - the seats are on a first come, first serve basis when you arrive at the venue.
Doors open 1/2 hour prior to start of performance.